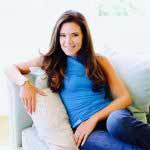 Morgan McKean
Intuitive Empath + Counselor | Self-Help Author | Abuse + Codependency Recovery Expert + Podcast Host, Being Morgan
Hello Luv ~ I'm Morgan McKean, and I was born an Intuitive Empath and Energy Channel, with a knack for helping people navigate the beautiful, yet sometimes murky waters of life, love, and intimate relationships. I first dipped my foot into spirituality and the human-potential movement at the age of six, and it has become a life-long love affair – which I now share with others, so they can heal their wounds and issues. However, please don't think because of my spiritual gifts and understandings that my life has been a bed of roses. Just like you, I have childhood wounds, have struggled with self-esteem issues, and have even found myself in more than one abusive relationship. And I have faced them all successfully using the same insights, understandings, and techniques that I now share in my private practice, in the media, and in my first book published by Gilliard Media Group, Becoming Princess Charming: Creating the Magical Mindset for Your Happily Ever After.

Known for being a "Vitamin B12 Shot" for people's dreams, my mission is to help free you from your pain and suffering. So I ask the tough questions, point out what you're NOT seeing, and challenge you to elevate your thinking, so you can release the pain and hurt that you've been carrying. While my ideas and methods are less than conventional, I have served as the Resident Intuitive Life Coach for The Spa at Pelican Hill, and have partnered in several live events with five star venues such as the Beverly Wilshire, to share my message. Additionally, my work has been featured in a number of media outlets including NPR Radio, Radio MD, MSN.com, Careerbuilder.com, and Aspire, Bask, Ebony, LA Travel, and Woman's Day magazines, which you can learn more about HERE.

HOW I CAN HELP If you're ready to get "unstuck", and back to the business of healthy living, one of my greatest strengths is guiding people one-on-one from their trauma, fear-based thinking, and emotional dis-ease, to a state of relief, understanding, clarity, and ultimately – peace of mind. Using my intuitive gifts and spiritual understandings, I am able to accurately identify ideas and beliefs that are no longer serving you, so you can release them, and replace them with the kind that do.




---


RECENT PUBLICATION
Becoming Princess Charming

A SELF-HELP GUIDE FOR WOMEN WANTING TO CREATE THEIR VERY OWN HAPPILY EVER AFTER Do you ever feel lost, "stuck", or like you're going through life as some kind of imitation version of yourself? Would you like to have more peace and clarity, tap into your greater potential — and live like a princess in your very own fairy tale? In Becoming Princess Charming: Creating the Magical Mindset for Your Happily Ever After, I take you on an enchanting journey of self-discovery, where you learn how your thoughts, feelings, and beliefs directly affect the reality you experience. Each chapter, I reveal powerful concepts and proven techniques about how to create your happily ever after, as I use fantasy characters and pop-culture analogies to breakdown metaphysical principles and spiritual understandings, so they can be easily understood and applied to your life. Designed specifically to be a fun and engaging self-help guide, Becoming Princess Charming features six session-chapters with me, including; Fun, Food + Fitness, and Men, Money + Meaning, each filled with the kind of intuitive insights and real world advice you need to help you become the princess of your very own fairy tale, called LIFE!
Recent Articles
December 4, 2019
October 23, 2019
September 24, 2019
August 12, 2019
July 30, 2019
July 3, 2019
June 18, 2019
June 10, 2019
May 1, 2019

---

Total Articles: 9
Recent Forums
---
Total Forums:
Recent Replies
---
Total Replies:
No achievements found.