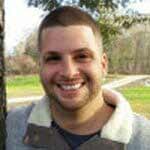 Chris Bouchard
Coach & Consultant, CB Strategic Consulting
Prior to starting my coaching and consulting practice, I completed undergraduate coursework in Applied Psychology and Social Work, and formal training in Conflict Resolution, the Americans with Disabilities Act, Developing Cultural Competency, Case Management, Group and Personal Relations, and Mental Health and Addiction Counseling. My focus on assisting creative people, primarily non-profit leaders, stems from my passion to serve others and make the world a better place.

In 2011, I earned the CT Recovery Support Specialist credential after attending advanced training supported by the CT Department of Mental Health and Addiction Services. I have professional experience in the field of mental health and addiction services, including work with individuals, group facilitation, and post-award monitoring and reporting of federal funding. In 2011, I also received special recognition from CT Congressman Christopher Murphy for assisting people with psychiatric disabilities and co-occurring disorders.

In 2013, I began consulting with local non-profit organizations to help develop, fund, and sustain projects. I have received formal training in Researching Grant Opportunities, Program Development, Proposal Writing for Foundation and Corporate Grants, Preparing Government Grant Applications, Preparing Budgets, and Program Monitoring and Evaluation. Shortly after the passage of the Patient Protection and Affordable Care Act, I prepared my first successful grant application for an outreach project under Access Health CT.

In 2016, I earned the Certified Grant Writer credential after passing a three-part exam with the American Grant Writers' Association, an IACET Accredited Provider. Since 2017, I have been the Chairperson of three American Grant Writers' Association Special Interest Groups; Healthcare (Physicians and Clinics), Justice and Law Enforcement, and Mental Health. In addition, I have successfully secured funding for many organizations whose projects help marginalized and vulnerable populations.

In 2017, I received advanced training in Program Monitoring and Evaluation through the United States Agency for International Development (USAID). I have consulted with many international organizations to work on projects that align with the United Nations Sustainable Development Goals, such as ending poverty and hunger, providing education and health services, promoting peace and human rights, and researching energy-efficient technologies. In addition, I have consulted with local law enforcement agencies, municipalities, healthcare providers, research firms, social justice movements, technology developers, and more.




---


RECENT PUBLICATION
Business for the Soul: The Entrepreneur's Step-by-Step Guide to Succes

Have you ever wondered what owning a business would feel like? But more importantly, have you wondered what YOUR business could do for the people around you? If your answer is a yes, then maybe you should give social entrepreneurship a chance. Business for the Soul: The Social Entrepreneur's Step-by-Step Guide to Success is a book for those who are interested in understanding the various concepts of a social enterprise, its pros and cons, and how to become a competent social entrepreneur. This guide will offer a comprehensive understanding of the development and management of a social enterprise for beginners as well as professionals.

---

Thank you, Chris! You were just fabulous! We couldn't have worked with anyone who was more professional, knowledgeable, considerate, helpful, kind and fun to work with! You did an amazing job! You totally went beyond the call of duty to give us the best possible chance of having our grant be awarded! You'll be the first person I call when the grant comes in!

---

Second time hiring this wordsmith and I look forward to the opportunity to work with him again. My proposals have been top-notch, beautifully written, works of art, AND he is a really nice human to boot. I would highly recommend to anyone looking for professionalism at its finest.

---

Chris is valuable. He is passionate about what he does and will go above and beyond to satisfy his clients. He encourages me to keep working on my work to make an impact and makes me feel like the most complicated tasks are actually doable because he is there for support! I would recommend anyone to work with him!
Recent Articles
July 9, 2018

---

Total Articles: 1
Recent Forums
---
Total Forums:
Recent Replies
---
Total Replies:
No achievements found.