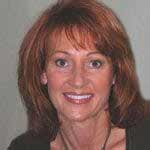 Donna Nelson
ABR CNE CDPE
Donna has been passionate about personal development and human behavior since her youth. She received an Associates Degree in Travel and Tourism Management and worked in a corporate Travel Agency, having the opportunity to teach in their Travel School. After 6 years as a stay home mom she obtained her Real Estate License in 1993, where in addition to her regular job became a Team Trainer and Mentor in areas including leadership and management.

After going through 2 divorces and raising 2 children, she struggled with confusion, fears and identity crisis, and used alcohol as a coping method to avoid her pain. That led to a downward spiral of alcoholism and what she describes as her "rock bottom of financial, emotional and spiritual bankruptcy". It was then that her spiritual growth and transformation began, which has catapulted her into a calling to serve, teach and empower people in a completely different way.

Her hunger for knowledge and growth has led her to read and study numerous paths to healing and recovery, spiritual and personal growth, as well as develop her own practice in prayer, meditation, yoga, intuition development, and Christianity. She has taken courses with many well-known leaders such as Wayne Dyer, Eckhardt Tolle, Marianne Williamson, Martha Beck, Dr. Lissa Rankin, and Tommy Rosen. She became certified as a Y12SR instructor (Yoga of 12 step recovery) through its founder Nikki Meyers and brings classes to a woman's addiction rehab monthly. She has also enhanced her skills and knowledge through work with Real Estate coaches and her Life Coach Jenny Paulin & has studied under her Truth and Meditation teacher, Angela Karpf MD.

In addition to her continued work in real estate, Donna has been of service to the AA community including sponsoring women through the 12 Step program. Recently she started private coaching and teaching meditation classes. Donna welcomes opportunities to assist others and can be reached via email at

[email protected]

.
Recent Articles
July 16, 2018
July 9, 2018

---

Total Articles: 2
Recent Forums
---
Total Forums:
Recent Replies
---
Total Replies:
No achievements found.