Gerald J. "Jerry" Manney, MS, LADCI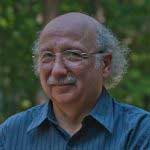 Gerald J. "Jerry" Manney, MS, LADCI
Alcohol and Drug Counselor , Jerry Manney
Jerry Manney is a Licensed Alcohol and Drug Counselor and family counselor in private practice and a writer on family distress and communicating more effectively.

He presented at three Joint Meetings on Adolescent Treatment Effectiveness (JMATE) national conferences in Washington, DC and has been a guest lecturer at numerous colleges and The University of Massachusetts School of Medicine. He has taught graduate and undergraduate courses for seventeen years.

Jerry is currently working on his next book, You Don't Have To Go To Every Argument You Are Invited To, how to get your concerns really heard and considered. It also will help readers deal with strong emotions which are the great blessings and challenges of being human.


Joined:
February 13, 2020
Recent Articles
February 17, 2020

---

Total Articles: 1
Recent Forums
---
Total Forums:
Recent Replies
---
Total Replies:
No achievements found.