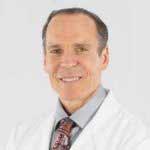 Joel Fuhrman, M.D.
Family Physician & NY Times Best-Selling Author, Dr. Fuhrman
Joel Fuhrman, M.D. is a family physician, New York Times best-selling author and nutritional researcher who specializes in preventing and reversing disease through nutritional and natural methods. Dr. Fuhrman is an internationally recognized expert on nutrition and natural healing, and has appeared on hundreds of radio and television shows including The Dr. Oz show, The Today Show, Good Morning America, and Live with Kelly. Dr. Fuhrman's own hugely successful PBS television shows, 3 Steps to Incredible Health and Dr. Fuhrman's Immunity Solution bring nutritional science to homes all across America.

Dr. Fuhrman's #1 New York Times best-selling book, Eat to Live, originally published in 2003 (Little Brown) has sold over 1,000,000 copies and has been published in multiple foreign language editions. In October 2012, Super Immunity (HarperOne) reached the New York Times best seller's list and in January 2013, The End of Diabetes (HarperOne) became his third New York Times best seller. His latest book, Eat to Live Cookbook (HarperOne) debuted at #1 on the New York Times best seller list in October 2013, one week after its release.

In addition, Dr. Fuhrman has written several other popular books on nutritional science which include: Eat for Health (Gift of Health Press), Disease Proof Your Child (St. Martin's Griffin), Fasting and Eating for Health (St. Martin's Griffin) and the Dr. Fuhrman's Nutritarian Handbook and ANDI Food Scoring Guide (Gift of Health Press).




---


RECENT PUBLICATION
Fast Food Genocide

Twenty-five years in the making, Fast Food Genocide draws on Dr. Fuhrman's extensive clinical experience and research into the science of nutrition to show how our addiction to fast food and processed food is the source of a national health crisis—one that has tragic implications for society. With the contribution from Robert Philips and other social historians, this book identifies issues at the heart of our country's most urgent problems. Fast food kills, but it also perpetuates bigotry and derails the American dream of equal opportunity and happiness for all. It leaves behind a wake of destruction creating millions of medically dependent and sickly people burdened with a poor quality of life.




---


UPCOMING EVENT
Eat to Live Retreat

At the Eat to Live Retreat, your care will be under the supervision of Dr. Fuhrman and his highly-skilled staff. Together, they will utilize cutting-edge nutritional protocols and provide the services you need to recover your health naturally and completely – including delicious meals made from locally grown organic ingredients. We use the most nutrient-dense and biologically complete superfoods on the planet (many from our garden).

---

Absolutely! Spot on! So wonderful to hear his programs on PBS, such great coaching

---

My husband is a Type 2 diabetic. When we follow the Fuhrman plan, we both feel so much better. We have found it a great way to control his weight and blood sugar.

---

Started following ETL back on 3/1/18 and have lost 35 pounds so far. Looking forward to the May challenge also. I have a lot more energy and my joints don't hurt anymore. I was supposed to have surgery on my heels because I was in so much pain and could barely walk. My heels no longer hurt and I walk between 8000-12000 steps per day now. My Family has now decided to follow this way of eating. I have the ETL book and also the cookbook and plan on sticking with this.
Recent Articles
July 20, 2021
April 30, 2021
March 16, 2021
February 10, 2021
January 27, 2021
December 23, 2020
December 3, 2020
October 19, 2020
October 8, 2020
September 11, 2020

---

Total Articles: 48
Recent Forums
---
Total Forums:
Recent Replies
---
Total Replies:
No achievements found.