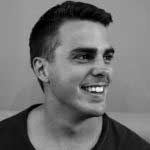 Lachlan Brown
Founder & Writer, HackSpirit
I created Hack Spirit because I was so passionate about how useful mindfulness and eastern philosophy can be in people's lives, yet most of the information out there failed to provide it in a practical and simple way. It frustrated me that such valuable knowledge was often delivered in confusing ways. So I set out to change this. I believe that mindfulness doesn't need to be esoteric. It can be very practical and accessible. I have a graduate degree in Psychology and I've spent the last 6 years reading and studying all I can about human psychology and practical ways to hack our mindsets. Hack Spirit is a blog where I shared what I've read and learned.

I'm humbled by the incredible support I've received along the way from you, our readers. Hack Spirit is now one of the largest media sites on mindfulness and practical psychology for every day living with over one million monthly readers. A lot of people have reached out asking about how Hack Spirit is financed and generates revenue. You've probably noticed that I run personalized advertising. I've also created a number of eBooks which you can purchase on the site. Every now and then, I promote an affiliate product, but every time I have an affiliate partnership I'll let you know at the top of the article. The 3 affiliates partner so far are Masterclass, Ideapod and Mind Valley.




---


RECENT PUBLICATION
The Art of Reslilience

Are you able to deal with obstacles and recover from setbacks? Or do you dwell on difficult events, allowing them to negatively affect your life? Chances are, you have experienced challenges that left you feeling stressed, panicked, and defeated. That's when your resilience needs to kick in. Resilience and mental toughness are key attributes to living your best life. In The Art of Resilience: A Practical Guide to Developing Mental Toughness, we outline exactly what it means to be mentally tough. We highlight 22 of the most resilient people in the world and break down what traits they have in common. We then equip you with 10 resilience-building tools you can start using today to live your best life.