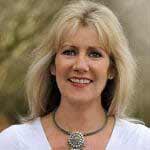 Marlene Watson-Tara
Macrobiotic Counsellor, MACROVegan
A long-time vegan, lover of animals, nature and life and passionate about human ecology. As an eternal optimist, increasing the number of people worldwide to switch to a wholefood, plant-based diet and vegan lifestyle is her mission. Together with her husband Bill Tara, they have created The Human Ecology Project.

A high profiled and dedicated health counsellor and teacher with over 40 years' experience of transforming lives. Her dietary advice draws from the fields of Macrobiotic Nutrition, her studies in Traditional Chinese Medicine and her certification in plant- based nutrition. Marlene is a driving force for health and fitness to all who cross her path. She has been teaching her 'Living with the Seasons' workshops in various parts of Europe, America, and Australia over the last three decades.

Marlene has a list of clients ranging from the movies and arts to members of royal families. In the last 10 years she has been teaching chefs the art and skill of macrobiotic, vegan plant-based cooking. A regular columnist for many health magazines and websites around the world, sharing her knowledge on living healthily is a big part of her work. 'The Natural Woman' and 'Weight Loss Nature's Way' are two of her online courses available via her website. After all her experience in alternative health care, she has a story to tell and a vast amount of knowledge to share with you all about improving your quality of life.

Marlene is the international author of the best-selling book 'Macrobiotics for all Seasons' sold in; United States of America, Europe, Asia and Australasia. Marlene teaches alongside her husband Bill Tara and have graduates from their Macrobiotic Vegan Health Coach Programme in 27 countries. Continuing to switch on more 'lighthouses' around the world is the mission.

Her favourite saying – "If you don't look after your body, then where are you going to live?"




---


RECENT PUBLICATION
Go Vegan

Discover the incredible health benefits of Go Vegan with Marlene Watson-Tara Your Expert In Healthy Vegan Living. All 85 recipes in this beautifully illustrated book incorporate the healthiest foods on the planet. The colourful photographs of each recipe will motivate while you salivate. Marlene's inventive, easy-to-follow recipes make eating vegan delicious and easy. Readers of Go Vegan will get a clear understanding of the nutritional and environmental principles for a healthy and delicious way of eating. Science, ancient wisdom and environmental issues are all considered in the creation of Marlene's approach. This is the only vegan cookbook that shows you the why as well as the how.
Recent Articles
August 13, 2021
April 13, 2021
March 2, 2021
January 15, 2021
January 13, 2021
December 30, 2020
December 16, 2020
December 3, 2020
November 19, 2020
October 23, 2020

---

Total Articles: 73
Recent Forums
---
Total Forums:
Recent Replies
---
Total Replies:
No achievements found.