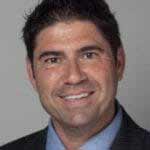 Plinio Garcia
CEO, Parental Alienation Consultant, Major Family Services
Plinio J. Garcia is a visionary, creative and results-driven business executive with years of experience in for-profit and non-profit boards of directors. He is able to grasp multiple concepts and projects and synthesize them into one cohesive vision. Personally trained by Dr. .Jayne Major in Parenting Consulting and Parental Alienation, Plinio is passionate about protecting parent's rights when parental alienation occurs.

Plinio was invited to serve as a consultant to MFS and was then invited to serve as a corporate officer by Major Family Services, Inc's founder, Jayne Major. He invested in the corporation, re-branded the organization, and created a new website with a strong corporate presence. He then became involved in local schools to promote parenting classes. He learned entire curriculum to understand the "business" better.

Plinio restructured and reformatted textbooks, literature and marketing materials, and compiled Major's writings into a manuscript. He was personally trained and certified by Dr. .Jayne Major as a Breakthrough Parenting Instructor and Parental Alienation Consultant. He's published numerous articles on Parental Alienation for professionals in Divorce Magazine and Family Lawyer.


Recent Articles
March 17, 2021
January 26, 2021
November 6, 2020

---

Total Articles: 3
Recent Forums
---
Total Forums:
Recent Replies
---
Total Replies:
No achievements found.