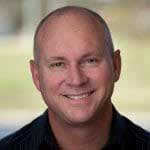 Steve Wickham
Pastor, Counselor, Chaplain and Mentor
Steve Wickham is a pastor, counsellor, chaplain and mentor, and holds degrees in Science, Divinity (2), and Counselling. He is also a Christian minister serving CyberSpace.

Pastor at large through online and face-to-face ministry, and preaching elder at Bellevue Baptist Church. Board member, Pallister-Killian Syndrome Foundation of Australia. PeaceWise conflict resolution coach and trainer. Pastor previously working within Families and Discipleship Ministry at Como Baptist Church. Previously Pastor of Discipleship and Training (Newcomers and Pastoral Care, also) at Lakeside Baptist Church (Recreation Centre).

Steve is a former Registered Safety Professional (BSc, FSIA, RSP [Australia]), and former Fellow (member of the College of Fellows) of the Safety Institute of Australia. He is also a Baptist Churches of Western Australia Accreditation Candidate. Finishing my Master of Divinity / Graduate Diploma Divinity.

Steve's key passion is upholding a vision of life balance and re-creation of value for living, and an exploration of the spiritual person within us. As an advocate for a fair, right and just life, he has a passion for Biblical wisdom, including the Psalms.


Recent Articles
August 18, 2018
July 9, 2018
July 9, 2018

---

Total Articles: 3
Recent Forums
---
Total Forums:
Recent Replies
---
Total Replies:
No achievements found.