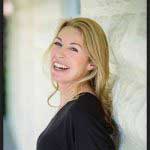 Christine Walter
Owner & Life Coach, Success Source L.L.C.
Born and raised in Southern California and now after 20 years a South Florida native. I traded the mountains for the clouds and kept the sunshine. I studied Literature at Cal Poly Pomona and received my B.A. degree on a full tennis scholarship. I became an All-American Doubles player and won the Arthur Ashe Sportsmanship Award. I have always been passionate about self development and ways to help others. I taught tennis in elementary, middle school, high school, college and country club settings before I discovered the field of "Coaching". My experience working with players and teams of all ages, skill sets, and diverse cultures, helped prime me for a natural transition to life coaching.

I graduated from University of Miami's Executive Professional Coaching program and achieved ICF PCC certification. I studied hypnosis at the Florida Hypnosis Institute and attained Hypnotist certification. I trained with Dr. Jeffrey Zeig in hypnosis at the Cape Cod Institute. I have special training in helping relationships with Ester Perel, Dr. Sue Johnson and Dr. Jim Gottman. I am an affiliate member of Harvard's Institute of Coaching, the International Coaching Federation and the National Guild of Hypnotists.

I enjoy the collaborative process of coaching and the creative solutions that are generated in this powerful work. It is my mission to help others expand their sense of self, compassion and consciousness, so they can thrive in relationships, work and health. My belief is we are all connected and must take responsibility to experience freedom in this one precious life. We are more powerful than we will ever know. I look forward to connecting and supporting your positive changes that benefit you and the highest good for others.


Recent Articles
August 10, 2021
March 16, 2021
January 12, 2021
November 9, 2020
October 21, 2020
October 12, 2020
July 30, 2020
May 7, 2020

---

Total Articles: 8
Recent Forums
---
Total Forums:
Recent Replies
---
Total Replies:
No achievements found.