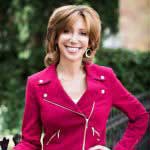 Laura Dabney, M.D.
Psychiatry, Therapy, Life Coaching, Dr. Laura Dabney
Dr. Dabney has been in practice in Virginia Beach for almost twenty years and now treats patients in more than a dozen cities across the United States. Her psychiatric expertise has been featured on radio and in print media, and she consults for a number of large institutions, including the Virginia Veterans Administration Medical Center. She received her MD from Eastern Virginia Medical School and has been Board Certified in Psychiatry.

I've been helping my patients achieve relationship and personal success for more than two decades, and in all that time, I've never had reason to quit believing this singular truth: You can surpass today's limitations, as long as you have the commitment and the right guide.

In fact, as a marriage counselor and psychologist, most of my patients are already successful in their own right—they've run businesses, raised families, and made significant progress against impressive "bucket" lists. But they've come to me because they need a guide for one crucial, but unattained goal: to become their best, emotionally healthy self. Sound familiar? Are you ready to find out how far you can go and to have your best life ever?

---

Dr. Dabney and her team are always so friendly and truly care. They actually listen to me and understand my needs. Their practice also has many options, especially for those who aren't local. I cannot thank them enough!!!

---

I've been working in men's health for more than 40 years. We need more people like Dr. Dabney who are helping guys.
Recent Articles
June 22, 2021
April 29, 2021
March 12, 2021
February 26, 2021
January 26, 2021
December 2, 2020
November 17, 2020
October 28, 2020
October 15, 2020
September 21, 2020

---

Total Articles: 37
Recent Forums
---
Total Forums:
Recent Replies
---
Total Replies:
No achievements found.