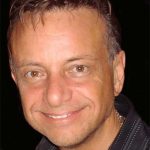 Steven Riznyk
Steven has been training lawyers nationwide on high-level negotiation and authored a 6-hour program (relationships 901) on resolving relationship issues in a week using that background. Although he is a business lawyer, he has been asked to use his skills in multiple relationship problems that clients have encountered in the past 32 years. In fact, he started providing solutions long before he was a lawyer.

His unique skills lead to rapid results. They are not limited to a single field, and cut across many disciplines, with one important distinction. Having helped clients from 54 countries, he has undergone painstaking surveys into human behavior and the value he brings to the table is a true understanding of human nature, irrespective of cultural differences and the many other parallel factors that come into play within the dynamics of human interactions.

A client stated it best when he stated that you can bring Steven into the room and he can detect the scent of people like a German Shepherd; his mind has been trained to 'feel' a person's mindframe, and in a matter of seconds he can detect a number of factors about the person, knowing then what the challenges are to overcome. For this reason, he has represented political figures, movie producers, and actors alike in complex situations for which there is no one else to call for a solution.

His background is very different from that of many relationship experts; his background is in biochemistry and experimental genetics, making him very analytical and he can catch the slightest betrayal's of a person's body language in order to ascertain who the person is. This, to him, is critical. We all see the world through our own eyes and then make interpretations based on our backgrounds. His goal is to make the person's language his own, so that he can truly understand what makes that person tick. Once he understands this, he is well on his way to a resolution.

Although he has successfully negotiated situations as diverse as M&As, international kidnappings, and extortion (the latter 2 with no money changing hands, the hard part), the resemblance they all had to the relationships he resolved were uncanny, and now he joins us to share his insights with you.

---

Steven's superior skill in negotiations was exactly what was needed when time was of the essence. I highly recommend Steven Riznyk.

---

Steven has the best negotiating skills I've ever seen! I highly recommend him and would most definitely use him again!

---

The attorneys that were coming after me were pretty aggressive asking for somewhere in the ball park of 350k each. To see those numbers as a small business owner who was just starting out the world seemed over to me. But the negotiations of Mr. Riznyk were unbelievable when I was told here sign these documents we have settled for 5k paid over 6 months on each case I was shocked. Thanks for everything.
Recent Articles
August 7, 2020

---

Total Articles: 1
Recent Forums
---
Total Forums:
Recent Replies
---
Total Replies:
No achievements found.