For millions of people, being romantic does not come easily. Am I right?
Creating magical and sexy moments in your relationship is something everyone thinks about, but few people do. Make a little effort, and I promise it will be worth it!
Want to have a more vibrant and romantic sex life? Start making your bedroom time more romantic with the 8 tips below.
1. Play hooky from work
The true sexy game starts way before you enter the bedroom.
A good idea which would prepare you for a romantic time in the bedroom would be spending quality time together during the day; hence, playing hooky from work!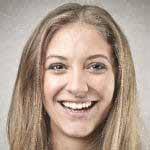 is a freelance writer that is passionate about psychology. After several relationships and a LOT of dates, she shares her honest female perspective about dating on Wingman Magazine. After all, she is just a hopeless romantic trying to figure it all out.