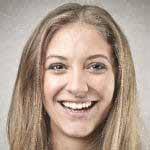 Sarah Williams
Freelance Writer, Wingman Magazine
Sarah is a freelance writer that is passionate about psychology. After several relationships and a LOT of dates, she shares her honest female perspective about dating on Wingman Magazine. After all, she is just a hopeless romantic trying to figure it all out.

She is a lifestyle writer specializing in men's dating advice. Her mission is to help people to date better and find true love, so they don't fall into the same traps that she did. Her biggest passion is observing people, because she believes that we can learn a lesson from every encounter.


Recent Articles
February 3, 2021
December 22, 2020
August 24, 2020
March 9, 2020
December 27, 2019
November 25, 2019
November 4, 2019
August 6, 2019
July 26, 2019
July 12, 2019

---

Total Articles: 25
Recent Forums
---
Total Forums:
Recent Replies
---
Total Replies:
No achievements found.