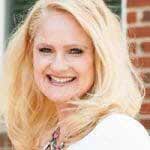 Dr. Carol Morgan
Online Dating Coach
Dr. Carol Morgan is an online dating coach who has helped thousands of people have good relationships. She has a Ph.D. in Gender & Interpersonal communication. Book your FREE COACHING session NOW!!

Dr. Carol Morgan has a Ph.D. in Gender & Interpersonal Communication and is an online dating coach and professor at Wright State University. She is also a motivational expert on the TV show 'Living Dayton,' the co-host of Live Laugh Learn TV, video expert for eHow.com, frequent keynote speaker, and a member of Inspiyr.com's Expert Network. To schedule your free introductory coaching call, go to: www.drcarolmorgan.com.




---


RECENT PUBLICATION
A Guide for Repairing, Letting Go, or Moving On

Radical Relationship Resource is a unique, quick-moving book that gives you a different tip on each page to apply to your life. It blends general relationship advice with radical – and sometimes shocking – ideas. Unlike most books that are meant to be read cover-to-cover, this resource book can be continuously referred to as you encounter relationship issues. Easy to read, yet full of guidance and inspiration that you probably never thought of before, Radical Relationship Resource can be used by anyone who is currently in a relationship, trying to let go of one, or trying to move on.
Recent Articles
February 26, 2021
January 26, 2021
November 12, 2020
November 6, 2020
October 22, 2020
October 13, 2020
September 22, 2020
September 9, 2020
August 26, 2020
August 11, 2020

---

Total Articles: 45
Recent Forums
---
Total Forums:
Recent Replies
---
Total Replies:
No achievements found.