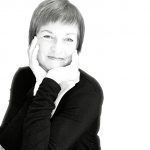 Donna Goddard
Writer
Donna is an author and shares her love for the Divine and the world with a large international audience. She has 350,000+ followers on her Facebook page and her YouTube channel has 2 million+ views. She lives in Melbourne, Australia.

Donna's qualifications are - Bachelor of Social Studies, Certified of Existential Metapsychiatry, Certified in Couple Therapy, Family Therapy and Spiritual Healing Therapy. Courses in Metaphysical Healing, Reiki, Sound Healing and other healing modalities




---


RECENT PUBLICATION
Love's Longing

Somewhere along the way, there develops within the soul a yearning that can no longer be ignored, a craving for the great Love affair. We feel it drawing ever closer. It is the greatest of them all. It cannot fail. It is all-consuming. It is incomparable. It is the love affair with our own true nature and the source from which it comes. The desire is in all of us but, more often than not, it is ignored for other interests. We wrestle with each interest, trying to make it work, growing with each adventure until the light has grown bright enough for us to reach for it.
Recent Articles
December 17, 2020
October 22, 2019
September 20, 2019
August 1, 2019
July 1, 2019
March 25, 2019
March 14, 2019
January 8, 2019
November 29, 2018
August 10, 2018

---

Total Articles: 10
Recent Forums
---
Total Forums:
Recent Replies
---
Total Replies:
No achievements found.