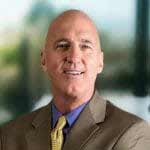 Drew Edwards
Chief Clinical Officer - Neurogenesis Project, Neurogenesis Project Inc.,
Dr. Drew Edwards is the Chief Clinical Officer at the Neurogenesis Project. He is also a behavioral medicine researcher, author, clinician, trainer and consultant. He has published over 250 peer reviewed and popular articles, curricula, CME's and training resources in behavioral medicine, addictive disease, parenting and youth culture, as well handbooks for parents on childhood depression and instilling authentic self-esteem in children. Dr. Edwards has conducted and published original research on depression and chronic illness and developed the clinical training for physicians on smoking addiction for Glaxo Smith Kline.

He is certified by the Florida Bar Association as a forensic expert in the neurobiology of addictive disease and its effect on the brain and behavior, where he provides expert witness and testimony in capital cases involving Substance Use Disorders. As a consultant and medical writer, for American Association of Clinical Endocrinologists Dr Edwards was on the team that wrote the Clinical Practice Guidelines for the treatment of obesity in 2015.

Dr. Edwards was formerly the Director of the Department of Psychiatry and Health Behavior and assistant clinical professor at the Medical College of Georgia. Previously, Dr. Edwards served as the Associate Director of Psychiatry at the University of Florida, College of Medicine. His appointment included clinical practice and clinical instruction for medical residents and post-doctoral fellows in the Division of Addiction Medicine. For eleven years he was the Executive Director of the Methodist Pathway Center, a comprehensive hospital based chemical dependency program in Jacksonville, Florida.

He is a graduate of the University of Minnesota, received his Master of Science degree from the University of North Florida and earned his Doctorate from Nova Southeastern University. Dr. Edwards speaks at conferences and presents seminars throughout the United States on addictive disease, behavioral medicine, parenting, and youth culture.


Joined:
September 18, 2018
Recent Articles
December 1, 2020
February 21, 2019
February 7, 2019
November 26, 2018
November 19, 2018
November 9, 2018
October 31, 2018
October 23, 2018
October 18, 2018
September 21, 2018

---

Total Articles: 10
Recent Forums
---
Total Forums:
Recent Replies
---
Total Replies:
No achievements found.