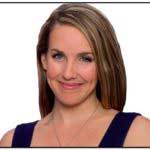 Melanie Curtin
Writer, Sex Researcher & Men's Coach
Melanie is a sex researcher and men's coach with a Master's in Communication from Stanford University. She is a columnist at Inc. magazine, and has been published or seen on TODAY, Huffington Post, Forbes, Business Insider, The New York Observer, and more.

She has been coaching men for over six years, and specializes in bringing a woman's perspective to men, so they can connect and succeed with women in fun, inviting, and meaningful ways that lead to fulfilling sex and relationships.

---

I learned how to be direct and unapologetic with my sexual desire. I feel like I can own it when I want to, and that's liberating. Plus, women are coming to me now. They're picking up on my grounded vibe.

---

You helped me clear out the cobwebs. The notions we have in society about who a man should be, not who you really are. Once those were out of the way, I lightened up. A few months later, I met the love of my life. We got married last year and we're really happy.

---

I had sex with a beautiful woman nearly 20 years younger than me, and it was a really good experience for both of us. I was stunned at how bold and direct I was. I mean it was really remarkable.
Joined:
September 10, 2019
Recent Articles
November 8, 2019
October 23, 2019
October 9, 2019
October 1, 2019
September 18, 2019

---

Total Articles: 5
Recent Forums
---
Total Forums:
Recent Replies
---
Total Replies:
No achievements found.