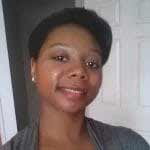 Remy Boyd
Dating Coach
Rémy Boyd believes in the cultivation of the mind, body and spirit. From the perspective that "we're all the light that shines through the prism of life," this Humanitarian with a background in Marketing and Human Resources, has compassion for people, especially those in search of love.

A Copy Strategist in the Dating Services industry, Rémy uses her business acumen, wit, humor (and love of double entendres), to help companies connect their message to love seekers all over the world. Rémy's clients praise her ability to coach them on dating (using the same cherished skill set), but with special consideration to the most delicate area it affects - their spiritual life.

Who we choose to date resonates in every area of our lives. The Spirit of Love delves into the role spirituality and faith plays in our quest to find, give and receive love; where mind, body, spirit and love intersect!

---

(Remy) is super personable and when we connect, it feels like I'm talking to a friend. She is very communicative, which I really appreciate. I never have to wonder about what's going on because she will let me know.

---

I love that I can digest my date and be honest with Remy. I appreciate working with a woman of color and that there are challenges for me. She was clear about this and I appreciate that!
Recent Articles
August 20, 2018
August 16, 2018
August 6, 2018
July 9, 2018
July 9, 2018

---

Total Articles: 5
Recent Forums
---
Total Forums:
Recent Replies
---
Total Replies:
No achievements found.