In liberal societies at least, we claim to champion gender equality. We want men and women to be treated equally. We want men to grow up to have a good understanding of what it means to respect women and, likewise, we want our daughters to grow up and see men as equals; they should not feel inferior, alien, nor superior to men. Ideally, we want our kids to grow up in a society that treats people absolutely equally based on merit, behaviour, intellect, personality and whatever else we use to evaluate a person, without ever letting this evaluation be influenced by gender.
The evidence is encouraging in the sense that there definitely is a shift away from tolerating what used to be considered acceptable sexism, and towards a society where any form of sexism is not acceptable. As a father of two daughters, I welcome this shift. I want my daughters to grow up feeling they will be appraised and judged according to their achievements, behaviour and personality, but not according to their gender.
This all makes for a lovely bit of reading that should make us feel good about how far we've come, at least in liberal societies. However, there is still ample evidence for concern. Boys and girls in school still feel as if they belong to different clubs.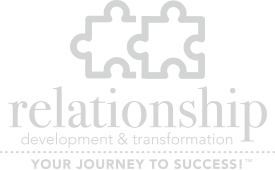 Register
The first step to becoming a member of the RD&T Community and the beginning of your personal Journey to Ultimate Success:
Join Now
Click the button below to register for a free membership and have access to unlimited articles.