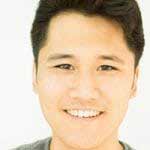 Eugene K. Choi
Coach, Blogger, Motivational Speaker , Destiny Hacks
Eugene K. Choi is a personal/business coach with a background in clinical pharmacy and filmmaking. Incorporating his knowledge in neuroscience and storytelling, Eugene's proven approach helps professionals find clarity on their next steps - whether it's overcoming a particular fear, growing a business from scratch or solving a certain personal challenge.

He is also an expert in audience growth. In less than a year, Eugene has generated over a million views on his online articles achieving a level of influence that most of us can only aspire too. During his experience as an online filmmaker, his most successful short film garnered over 23 millions views. Eugene uses his myriad of experiences to help his clients have breakthroughs, and achieve rapid influence and impact.


Recent Articles
December 18, 2020
December 31, 2019
November 15, 2019
September 12, 2019
September 6, 2019
May 24, 2019
May 16, 2019
April 5, 2019
March 21, 2019
March 8, 2019

---

Total Articles: 19
Recent Forums
---
Total Forums:
Recent Replies
---
Total Replies:
No achievements found.