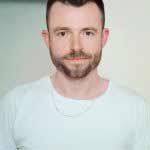 Kris Verlé
Online Life Coach and Writer, Kris Verlé
Kris is a professional life coach who's made it his mission to make personal development as 'normal' and talked about as a personal training. For the past decade he's coached professionals in law, PR, politics and the creative industries, as well as freelancers, small business owners and academics. In his coaching sessions and his writing he often homes in on topics relating to the so-called 'midlife crisis', as well as other types of identity crises and career transition.

Kris has been leading a nomadic lifestyle for the past couple of years – based in Bali for most of the year, while spending his summers in Europe. Working exclusively online, he works with expats of all nationalities and in all corners of the world. As a gay man, he also works with many LGBTQi* clients and takes a deep interest in all issues affecting the community.

Before becoming a coach, Kris spent fifteen years as a political and media advisor in UK politics. Having seen so much evidence that politics is often 'the art of postponing decisions until they're no longer relevant', he's made it his mission to help people invest in their future by setting goals and supporting them in taking action.

---

Never having had life-coaching experience before, I have now firmly put Kris as part of my personal development training program and look forward to continue working alongside him. Highly recommended for anyone who wishes to gain clarity, insight, and perspective in their life.

---

We immediately clicked, even though I never met him in person, nor even shook his hand once. He can inspire, support, send good vibes and energy even through the screen!

---

I have a spring in my step again (something that was missing for a long time!) and am looking forward to the future with a real sense of excitement.
Recent Articles
November 2, 2020
October 19, 2020
August 24, 2020
August 3, 2020
June 9, 2020
May 13, 2020
April 27, 2020
March 26, 2020
March 12, 2020
January 3, 2020

---

Total Articles: 21
Recent Forums
---
Total Forums:
Recent Replies
---
Total Replies:
No achievements found.