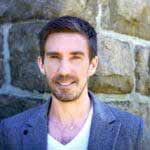 Patrick Paulin
Personal Coach
Patrick Paulin is the Founder, CEO and Coach of LucidDreamTeacher.com

Lucid dreaming is the experience of achieving conscious awareness while in the sleep and dream state. The body remains asleep while a part of the brain that is associated with self-reflective awareness is activated and engaged. Tremendously, this allows the dreamer to interact with the dream environment (landscape, objects, people and scenarios) with conscious intention and presence of mind. As such, the lucid dreamer is no longer limited to the usual "autopilot" mode and can exert their will and intent to influence the story line and even pursue a preset agenda. In this space, there is a unique communion between the dreamer's conscious and unconscious awareness that has the potential to unlock limitless possibilities.


Recent Articles
December 9, 2020
January 10, 2019
August 29, 2018
July 9, 2018

---

Total Articles: 4
Recent Forums
---
Total Forums:
Recent Replies
---
Total Replies:
No achievements found.