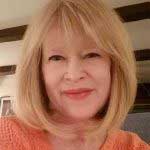 Cindy Strom
Stress Management Educator/Reiki Master, Building Bridges Meditations
Cindy Strom began studying hypnotherapy in 1987. In 1993, she earned her Certification in Hypnotherapy. Cindy's early work was with people recovering from different forms of addiction. She went on to provide Stress Management workshops for several organizations including local police and fire departments, cancer patients, teachers, medical support staff, and business executives.

Cindy scripted, recorded, and produced a series of Guided Meditation CDs called "Bridges To A Vibrant Life." She also creates personalized guided meditation recordings.

Cindy is a Reiki Master and Psychic Medium. She holds two degrees in Communications Summa Cum Laude and continues to help others explore their talents and realize new levels of wellness and creativity.




---


RECENT PUBLICATION
Bridges To A Vibrant Life

"Bridges To A Vibrant Life" is more than just stress management audio CDs. It is a series of guided meditations designed to help you raise your awareness, reduce stress, and create a healthier, happier, more vibrant life. Each audio CD containing two different guided meditation programs approximately 20 minutes each.

---

Meditation is all very new to me. I wasn't sure I'd be able to do it, the stereotypical perceptions fooled me. I wasn't closing my eyes and chanting, or humming for an endless amount of time. I was simply relaxing and focusing on my breathing. Bridges To A Vibrant Life meditations were soothing, and allowed someone like me who is new at meditating the ability to go to my favorite place.

---

I have found that Cindy's meditations are truly relaxing, and provides an important way for me to relax and escape from the stresses of life after a hard day's work. Recommended!

---

I have had two readings with Cindy and she made a unique contact with the spirit world and provided healing messages for me. She is very competent and has a loving presence. I recommend Cindy for a rich and spiritual experience.
Joined:
December 18, 2018
Recent Articles
August 18, 2020
August 3, 2020
June 15, 2020
April 6, 2020
November 12, 2019
August 13, 2019
June 19, 2019
May 10, 2019
April 16, 2019
February 13, 2019

---

Total Articles: 12
Recent Forums
---
Total Forums:
Recent Replies
---
Total Replies:
No achievements found.