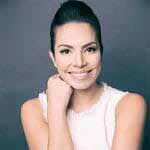 Jessica Baum
Addiction Specialist & Imago Therapist , Relationship Institute of Palm Beach
Jessica Baum has an undergraduate degree from Fordham University. She holds a master's degree in mental health counseling from South University. As a certified addiction specialist, her focus is chemical abuse and dependency, co-dependency, and anxiety. Jessica is also a certified Imago Therapist. Using the Imago approach, Jessica helps treat family systems and couples issues with an extensive knowledge on relationships. Jessica also uses this approach in family programs she runs for treatment centers. She also has extensive training in psychodrama and experiential therapy. She is also skilled in cognitive therapy and dialectical behavior therapy.

She is trained and certified in EMDR therapy and trained in Post Induction Therapy and has done a copious amount of work with trauma. Jessica's own personal core belief is centered around the importance of connection. Connection and understanding of ourselves, as well as how that relates to how we connect in the world. She believes that the crux of most personal struggles can be attributed to a lack of true understanding and personal connection. It is that disconnect in the world which ultimately leads to pain. Jessica founded Relationship Institute of Palm Beach on the premise to help heal, foster happiness, and restore hope in the individuals and families she works with.

---

Jessica is compassionate, insightful and talented. She helped me tremendously during one of the most difficult times in my life. You can tell when you are speaking with her that she is someone who has truly found her calling. Jessica is amazing and I recommend her wholeheartedly to anyone in need of support or guidance.

---

Jessica Baum at Relationship Institute of Palm Beach was referred to me by a great friend during a difficult career transition in my life. She is very sincere and qualified. She gets to the subject matter very fast. With her expert leadership, I was rapidly able to increase my clearness I had been in search for. I recommend her for with any issue you are facing. She is caring, easygoing, sincere and yet amazingly professional and perceptive.

---

Jessica is an excellent therapist. She is very wise and skilled at recognizing the issues that create obstacles. She has a gift of clearly communicating how one can work with themselves to support their healing process. I highly recommend her!
Joined:
September 26, 2018
Recent Articles
July 22, 2021
June 15, 2021
December 16, 2020
November 24, 2020
November 11, 2020
September 24, 2020
September 15, 2020
September 3, 2020
August 21, 2020
August 7, 2020

---

Total Articles: 39
Recent Forums
---
Total Forums:
Recent Replies
---
Total Replies:
No achievements found.