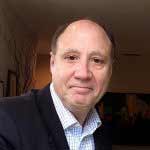 Robert Taibbi
Clinical Social Worker, Robert Taibbi
I'm a Licensed Clinical Social Worker with 45 years experience, primarily in community mental health working with couples and families as a clinician, supervisor and clinical director. My work is grounded in cognitive-behavioral therapy and systems theory with a heavy emphasis on changing dysfunctional patterns and behaviors in everyday life. My style is highly interactive, often humorous, and tends to be short-term — once we figure out what you need to do to better run your life, it's about doing it and then fine-tuning.

I'm also a writer. I've published 11 books including several new editions and even translations: Doing Couples Therapy: Craft and Creativity in Work with Intimate Partners Doing Family Therapy: Craft and Creativity in Clinical Practice Clinical Supervision: A Four-Stage Process of Growth and Discovery Clinical Social Work Supervision: Practice & Process Boot Camp Therapy: Action-Oriented Brief Clinical Approaches to Anxiety, Anger & Depression Brief Therapy with Couples & Families in Crisis The Art of the First Session Process-Focused Therapy: Guide to Effective Clinical Outcomes

In addition to my books, I write a regular online column for Psychology Today magazine entitled Fixing Families www.psychologytoday.com/blog/fixing-families, which has almost 300 articles and received over 7 million views, as well as a monthly parenting advice column for the regional magazine Bloom. I've also published over 300 magazine and journal articles, contributed several book chapters including the Encyclopedia of Couple & Family Therapy and Favorite Counseling Techniques: 55 Masters Share Their Secrets which graciously cited me among the top 100 therapists in the country. I've served as teen advice columnist for Current Health, a contributing editor to Your Health and Fitness, and am a contributing expert to Howtodate.com and Marriage.com. Along the way I've received 3 national writing awards for Best Consumer Health Writing.

I also love to teach. I travel nationally doing workshops for clinicians on couple therapy, family therapy, brief therapy, and clinical supervision. I'm a graduate of Rutgers University and the University of South Carolina, and have served as adjunct professor at several universities. I'm currently in private practice in Charlottesville, Virginia with Lewis Weber & Associates: weberpsychotherapy.com




---


RECENT PUBLICATION
Doing Couple Therapy, Second Edition: Craft and Creativity in Work with Intimate Partners

Now thoroughly revised, this practical, user-friendly guide has helped thousands of novice couple therapists and students to navigate the challenges of clinical work with couples in conflict. Robert Taibbi presents effective strategies for rapidly identifying a couple's core issues and conducting each stage of therapy, from the first sessions to termination. Rich with sensitive case material, the book features end-of-chapter exercises that help readers identify and develop their own strengths as practitioners. Appendices include reproducible client handouts that can be downloaded and printed in a convenient 8 1/2" x 11" size.
Recent Articles
March 12, 2021
January 6, 2021
December 17, 2020
November 27, 2020
September 11, 2020
August 28, 2020
August 19, 2020
August 5, 2020
July 3, 2020
June 23, 2020

---

Total Articles: 38
Recent Forums
---
Total Forums:
Recent Replies
---
Total Replies:
No achievements found.