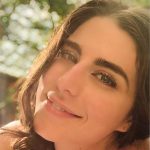 Lauren Rice
Mediation Teacher, Nutritional Therapist, and Epigenetic Counselor, BLOOM Mind | Body
I'm a meditation teacher, nutritional therapist and epigenetic counselor who believes that small, simple choices have the power to change your life. Epigenetic nutritional therapy seeks to use environmental changes and positive dietary choices to alter how the body expresses its genes and forms itself. Meditation or mindfulness practices are ways to bring consciousness to an indivdual's physical experience and create the space for healing and balance within the body's systems. I combine these modalities to allow for healing from chronic illness, optimal immune expression and regenerative cellular function; reversing aging, hormonal imbalance and oxidative stress.

My work focuses on self-care. Taking care of yourself is about more than just eating vegetables and taking bubble baths with candles, it's an approach to vibrant living. Every day, we all make choices. Small ones, big ones, some that have an obvious impact on how well we feel, and others that don't. Using a combination of modern science and my study of ancient wisdom traditions, I developed a simple, teachable method to regulate the body and engage it's internal self-balancing system. I founded BLOOM Mind|Body, where the focus is on sustainable plant-based eating and the prioritization of the growth of the spirit for a multi-dimensional healing experience.

Struggling with loss in my childhood made me very curious about how to live well and to find a sense of peace and purpose within myself as I moved through life without what I once had. It was then that I turned to mindfulness practices and the study of different spiritual traditions to help me manage the stress, anxiety and grief that I felt inside. My experience taught me that many of the challenges we face today are not because there is something wrong with who we are, but because of the way that we are living.

Later, I contracted a severe illness where traditional medical treatments did not help me get better, but changing what I ate did. I started studying nutritional therapy and epigenetics to help myself continue to heal. Nutrient-rich food and awareness of my own body did help me, and when I felt better, I wanted to shout what I had learned from the rooftops. I also began study with a Yaqui indigenous healer to understand plant and energy medicine from a non-Western perspective.

Additionally, I have taught nationally on the safe administration of medical cannabis for various uses, including the management of pain, anxiety and sleep imbalances. I am an avid yogi, whole foods chef and painter, and I enjoy refinishing vintage furniture. When I'm not teaching and writing, I love to take hikes in the woods with my family.

---

I never thought I could meditate, let alone LIKE to do it. But here I am with a regular practice that I look forward to every day. I used to stress out so much about what to eat, and now I feel like I choose what feels good because I listen to what my body is telling me.

---

This isn't some miracle program, that will make you an OMing -supermodel. It will however help you become the best version of yourself, who makes good choices to heal their body. I look and feel amazing being just me.

---

I was so grateful for the way Lauren shows up to her practice...her preparedness, her presence and her follow-up are all super professional and beautiful...I was surprised at how much food dogma there was in my life, and in spite of the hesitancy, I decided to try some of her ideas and let the results speak for themselves and they DID. I made significant changes in how I eat, how I think, and how I breathe that have really been beneficial.
Joined:
September 15, 2020
Recent Articles
April 29, 2021
March 19, 2021
February 2, 2021
December 8, 2020
November 20, 2020
October 29, 2020
October 16, 2020
October 5, 2020
September 28, 2020
September 17, 2020

---

Total Articles: 10
Recent Forums
---
Total Forums:
Recent Replies
---
Total Replies:
No achievements found.