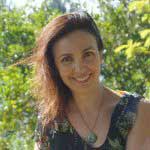 Dr. Maya Sarkisyan
Doctor of Oriental Medicine, Certified NLP and NET Practitioner, and Licensed Acupuncturist, Doctor Maya Clinic
Dr. Maya is a Doctor of Oriental Medicine, Certified NLP and NET Practitioner, and Licensed Acupuncturist with a private practice serving Southeast Florida – Boca Raton, Delray, and Palm Beach. She is also a Nationally Board Certified Diplomate in Acupuncture. Dr. Maya is also providing online sessions on second medical opinion, diagnostics, and treatment planning, NLP, behavioral re-patterning, emotional balancing, personal development, and spiritual counseling. She is an expert in detecting and re-patterning both physical and emotional patterns of a disease – all in the same session. Most of her patients quickly experience positive changes in many areas of their lives. Her practice is unique as for most patients it combines the most effective mind and body healing modalities such as acupuncture, NLP, NET, functional medicine, nutritional and cellular detoxification, cosmetic non-invasive procedures, food sensitivities testing, nutritional planning, and many others.

Dr. Maya is an ordained Daoist priestess of the American Dragon Gate Lineage, under the founder, Shifu Li Chang Dao, and given the Lineage name of Daoshi Xi Yan. American Dragon Gate Lineage is a branch of 22nd generation of Longmen (Dragon Gate) Lineage of Quanzhen School of Complete Perfection. She also received an advanced special training in the Dragon Gate linage Medicinal Talismans and Amulets with Abbot Zhang Ming Xin and Master Wong at the Daoist Jianfu Temple at the base of Qing Cheng Shan, China.

Dr. Maya Sarkisyan specializes in internal holistic medicine, women's health issues, emotional balancing, and wellness. Her patients come from different backgrounds and include business owners, corporate employees and high executives, lawyers, psychologists, doctors, mothers, caregivers, artists, students, etc. What unites them is the decision to improve and maintain their health and success using a holistic approach. The holistic approach includes effective medical care incorporating natural and organic solution for the body, mind, and spirit.

Maya has many resources in her toolbox of holistic medicine. She practices: • Five Element Acupuncture and other types of Chinese medicine • Genomic (DNA) Testing and Analysis • Medical Qi Gong – an ancient Chinese non-invasive healing modality • NET (Neuro-Emotional Technique) which is based on applied kinesiology and homeopathy • NLP (Neuro-Linguistic Programming) and hypnosis. Both are effective mind-based techniques to achieve your goals and alleviate unwanted reactions and behaviors in a short period of time • EFT (Emotional Freedom Technique ) as the way to deal with negative emotions quickly and effectively • Anti-Aging Mei Zen Cosmetic Acupuncture • Blood test evaluation for food sensitivities testing, heavy metal toxicity checking, and hormonal and neurotransmitters evaluation. • Nutritional and behavioral consulting, which includes customized supplement prescription, smoking cessation, lifestyle advice, and more.

What distinguishes Dr. Maya from many other conventional and alternative health practitioners is that she creates an individualized treatment for every one of her patients, incorporating healing modalities applicable for each specific case. But what is even more unique is that during each of your visits she is present with you in the treatment room the entire time, helping you with your healing, applying super-thin acupuncture needles or essential oils, discussing issues, muscle tests and applies homeopathy, explains your blood and other chemical lab results. In her presence you feel supported, hopeful, and recognized as a whole person. She is committed to help you achieve your goals. Maya has been a featured speaker on WBZT Health Talk Radio a number of times. She discussed Five Element Acupuncture in relation to emotional healing, behavioral modification, medical QiGong, and her take on advanced functional diagnostics. In addition she presented alternative medicine solutions for various health associations locally and internationally. Maya is also known for her work in the NLP field. She works with one of the best known NLP training groups in the country. She is an active member of professional medical and hypnosis associations and non-profit organizations for alternative healthcare public education.




---


UPCOMING EVENT
Global Health Retreats

We match your individual needs with the most appropriate healing methods right at the source of their origin. The healing powers of the environment help to relax your mind and body, and to make the transformation smooth and powerful.

---

Amazing results in a very rapid time frame. Highest Possible Recommendation. Dr Maya is very knowledgeable, experienced and personable. She is the real deal. Call her today and I promise you will not be disappointed.

---

Dr. Maya is wonderful! She is caring, knowledgeable and so very patient and willing to explain everything that she is doing. I was initially hesitant about going a "non-traditional" medical route for my chronic migraines, but Dr. Maya and her methods have been very helpful. If you keep an open mind, Dr. Maya can help in untold ways."

---

Dr. Maya is an incredibly caring and compassionate doctor who uses her expert knowledge of multiple healing modalities to successfully diagnose and treat a variety of complex physical and mental health issues. It is obvious that she loves her work — her passion for helping people heal really sets her above the rest of the crowd!
Recent Articles
July 20, 2021
December 17, 2020
November 5, 2020
October 22, 2020
October 9, 2020
August 28, 2020
August 14, 2020
July 30, 2020
June 29, 2020
June 15, 2020

---

Total Articles: 27
Recent Forums
---
Total Forums:
Recent Replies
---
Total Replies:
No achievements found.