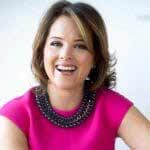 ashley koff koff
Registered Dietitian, The Better Nutrition Program
Ashley Koff, RD is your better health enabler. When her own frustrations with not getting better health results despite "doing everything she was told perfectly," Koff went on a mission to find something better. She discovered better nutrition, and its power to help her get and keep her better health. Impressed and inspired, Koff set out to enable others to enjoy their better health powered by better nutrition. She identified the missing link – the reason that she and others, despite trying, aren't getting better results – the current nutrition tools are not better. Over two decades as a dietitian and an educator for healthcare providers, Koff developed and refined better nutrition tools to help patients and their practitioners get results.

In 2016, Koff founded The Better Nutrition Program with the mission of making it easy for anyone to assess their total nutrition needs so they can build their better nutrition plan. Today, The Better Nutrition Program makes better nutrition tools available for individuals, healthcare practitioners, and corporate wellness programs. An award-winning nutrition expert, author, speaker, consultant, spokesperson and advocate, Koff regularly shares her better nutrition message with millions via national and social media, and hosts the My Better Nutrition skill on Alexa (R).

She is currently relearning the trumpet (loves playing anthems so has dubbed herself "Anthematica"), devotes hours to her favorite basketball teams (Duke and the Cavs), explores the world and lives in Columbus, Ohio with Rerun, her chocolate labradoodle.




---


RECENT PUBLICATION
My Better Nutrition Skill

Hi, I am Ashley Koff, dietitian, foodie, and your guide to better health. You and me, we want the same thing – better health – right? Better nutrition is the key to better health, so I am thrilled to help you make your better nutrition choices more often with my Better Nutrition Program. The Better Nutrition Program presents My Better Nutrition Alexa Skill. You have two exciting options to get better nutrition tips and answers: listen to a recorded Daily Tip presented by me. And, you can also ask My Better Nutrition for better nutrition suggestions and answers to your health questions, you can even ask for a healthy recipe and you'll get my better nutrition answers!

---

My husband and I went to Ashley and the Better Nutrition Team to help us with a nutrition plan after we noticed a few white spots on our 2-year old daughter's teeth. We thought it was a nutrition issue but couldn't figure out what it was – turns out our daughter wasn't absorbing calcium. Rather than just giving her more calcium, we learned that we needed to help her digestion first. The "Gut Instinct" tool was a game-changer! No more white spots!! Thank you, Ashley and team!

---

I thought my diet was healthy but I still always felt a bit tired. I thought it was because I crossed the 40-year old mark and this is just what happens… But I wasn't sure so I purchased the "Fully Charged" Package, did the evaluations and followed the recommendations. I've never felt more energized in my life! Thanks to The Better Nutrition Program, I now have sustained levels of energy throughout the day and have never felt better!

---

Ashley is an instrumental player in the field of nutrition. I trust she will no doubt transform the industry; she sets the bar for what it means to be an influential and responsible leader in health and wellness.
Recent Articles
April 22, 2019
March 13, 2019
February 15, 2019
December 10, 2018
November 14, 2018
November 8, 2018
November 1, 2018
October 19, 2018
October 8, 2018

---

Total Articles: 9
Recent Forums
---
Total Forums:
Recent Replies
---
Total Replies:
No achievements found.