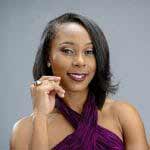 Ms. Marisha Dixon
Relationship Coach, RelationSHIFT
As a former Division I student-athlete, a Teach For America corps member with a Masters in Educational Leadership and over a decade of experience in numerous counseling and educational capacities, Ms. Marisha has developed an unmatched knack for motivating others to achieve their goals. Ms. Marisha believes her non-academic path to understanding human behavior, her silent struggle through what she calls her "mid-20's life crisis" and her relentless mission to help others find their happily ever after in love and life led her to her current work.

From some of the country's most under-resourced communities to the most affluent neighborhoods, Marisha has impacted thousands of children, young adults and their families. She has developed and managed after school programs for national nonprofits, worked on the executive team as a Recruitment Director for an international vocational education agency where she offered guidance and increased job placement opportunities for young adults, and played a pivotal role in reviving a private 6-12th grade academy.

For the last two years, Marisha has used her professional background in education and personal aspirations to take the leap into the world of entrepreneurship. Ms. Marisha launched a career in Matchmaking and shortly after, saw the opportunity to also offer coaching. She began her company, RelationSHIFT™, a one-on-one coaching practice helping busy professionals rethink what's possible in love and life and has served executives and professionals nationwide. Ready to expand, Ms. Marisha is on a mission to help forward thinking companies improve how their people live, work, and love. As an educator at heart, Marisha continues to cultivate the development of young people, particularly student-athletes.

Leveraging her passion for storytelling, her belief in the power of authenticity, and the notion that assets are harbored within adversities, Marisha weaves lessons learned from her own RelationSHIFT™ journey and tools she's developed for her clients to help others redefine harmony, purpose, connection and success. Marisha's coaching style infuses REBT, CBT, and Motivational Interviewing methodologies.

Get ready for her new webseries coming this Fall. In the meantime, tune in to more from Marisha here & on her Tawk To Me video interview series. Marisha is a Matchmaker and RelationSHIFT™ Coach on a mission to help busy professionals improve how they live, work, and love. If you're ready to rethink what's possible in love and life, sign up for her newsletter and tell a friend! Subscribe to Marisha's channel where you will find more ways to improve the relationships that matter most to you!




---


RECENT PUBLICATION
Crumbling Walls

33 Moments That Derailed My Happily Ever After is a series of short stories highlighting memories that resurfaced during my silent struggle through my mid-20s life crisis as well as the "detours" that ensued. Explore life beyond my stories and capture the emotions of your own journey using my thoughtful journal prompts to guide you to a path of healing and happiness.
Recent Articles
March 29, 2019
February 25, 2019
January 31, 2019
September 1, 2018
August 29, 2018
August 25, 2018
August 8, 2018
August 2, 2018
July 9, 2018
July 9, 2018

---

Total Articles: 10
Recent Forums
---
Total Forums:
Recent Replies
---
Total Replies:
No achievements found.